Word Games Puzzle: Word Championship
A downloadable game for macOS and Android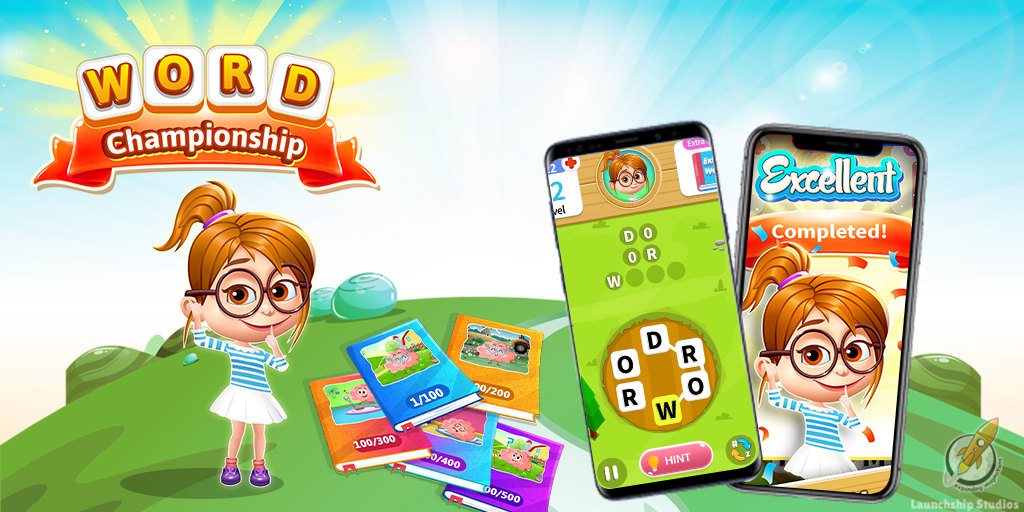 Free Word Games Puzzle - Word Championship, from the makers of Cookie Burst & Witchdom!

If you are looking for one of the best connect word games that test your spelling brain, download Word Link Championship now. It is a spelling puzzle that will make you an expert in Word Games. Become a master of the Word search in this crossword searches letter game and challenge your friends with high scores.

To excel in this scrambled words hunter, all you have to do is to identify the words that are hidden and learn new ones as you go. People of all ages can enjoy connect letters in this Word Champion game. With hundreds of levels in this puzzle game, you will not be able to put your device down for a long time to come.

Scrambled words that offer you a chance to enjoy while you learn can be very interesting. This is a connect word search that appeals to people of all ages. Everyone who loves word search will find this crossword puzzle enticing.

Connecting words to test your spelling skills is an exciting activity. Are you ready for a free connect word game that tests your ability? Download this Word Game now and tease your brain!

Features:
★ One of a kind word search game.
★ Learn how to spell and find as many words as possible.
★ Connect letters to create a game.
★ Get the highest score to win.
★ Daily challenge offers an extra bonus and more fun.
★ A powerful brain teaser for all ages.

Install this mind-boggling game and become a Word Champ!
Download
Download
WordChampionship_1.2.7(19).apk
29 MB
Also available on